Japanese version is here.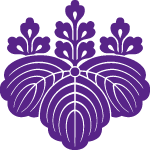 Division of Information Engineering, Faculty of Engineering, Information and Systems,
(Graduate School:) Computer Science, Degree Programs in Systems and Information Engineering,
(Underegraduate:) College of Information Science, School of Informatics,
Artificial Ingelligence Laboratory (Mizutani lab.)
Homepage of Asst. Prof. Dr. MIZUTNAI Tetsuya
Sorry, This page is under construction.
---
Research Interests
Program theory and musical informatics: logical foundation of verification and analysis of realtime intellectual program systems and musical information.
---
Our Laboratory
Our Lab. (in Japanese)
---
Lectures
Documents for each lecture will be at manaba.
Graduate School:
Undergraduate School:
---
mailto: mizutani AT cs DOT tsukuba DOT ac DOT jp